Custom Dry Transfers vs. Vinyl Lettering?
Find The Right Solution For Your Project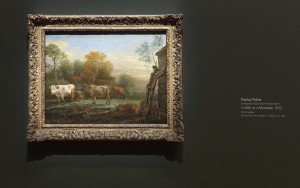 Sometimes clients don't know if they should use dry transfer graphics or vinyl graphics for their projects. It often depends on the application needed. Here's our expert opinion on the matter.
Our clients use custom dry transfers for: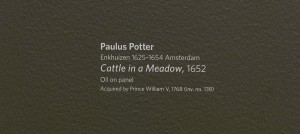 – small type or graphics
– prototypes and inventions
– museum wall art labels and descriptions
– 3d printed objects
– guitar logo art
– Letraset lettering
– product packaging
– replica model airplanes and boats
– glass bottle labels
– windows and glass doors
Unlike vinyl, when dry transfers are applied the image or type looks like it is printed right on the substrate.
With dry transfers, there is no edge and it is smooth to the touch. This means that the transfers you receive of your artwork are only the thickness of the lacquer ink. Lacquer adhesive is only on the image area so after applied there is no adhesive residue. Especially important to note is that dry transfers can be made permanent with a clear spray coat of lacquer or workable fixative applied on top of them. Custom lettering transfer decals make great museum wall labels and might be an affordable alternative to Letraset or vinyl lettering. Our rub on transfer decals get more affordable when you gang-up your vector art onto one page, fitting as many dry transfer decals that an 8.5″ x 11″ transfer sheet can hold. Need larger oversized dry transfers? No problem, look into ordering the 11″ x 17″ custom transfer sheet.
Custom Vinyl Lettering may be cheaper
Vinyl lettering has been around for a long time. Because of vinyl's durability, it is common to use vinyl lettering for many outdoor applications where custom dry transfer lettering cannot be used:
– outside signage
– large type or graphics on trucks and automobiles
– storefront banners and awnings
– mailboxes
– store windows
– boats and outdoor recreation vehicles
– utility signage
Why are custom dry transfers superior to custom vinyl lettering?
Custom dry transfers are easier to apply, without messy chemicals or the chance of bubbles underneath. Transfers are just ink. Our dry transfers adhere to any smooth surface, even non-flat surfaces. We can match any color including glossy or matte finishes. In addition, Image Transfers makes custom dry transfers with the options of metallic ink or foil – something vinyl can never provide.
When you choose vinyl lettering there are color limitations. Your letters will be cut out of whatever color vinyl is available or in stock. Vinyl lettering also has size and resolution limitations. Small type or images are a challenge because vinyl is cut with a blade.
Also once cut, the vinyl artist has to "weed" the vinyl (which means removing all the vinyl except your artwork). If the image is small, weeding can be very difficult and even impossible because your image can easily be removed or damaged with the process. When vinyl images are small, there isn't much to hold them in place. Vinyl backing sheets are slick on purpose so you can remove the vinyl and apply it.  After it's applied you will have a noticeable edge – the thickness of the vinyl.
Our rub on transfers are semi-permanent;

Unless you choose to make them permanent.
Removing and replacing vinyl lettering can be difficult, especially if the vinyl is dry, old and brittle. The simplest method for removing vinyl graphics is to pull them off with force, sometimes using a razor as a chisel helps. This may cause some damage to your substrate surface. Whether your vinyl comes off in complete letters or little pieces, you will almost certainly have adhesive residue. Several solvents are available and even a few power tools are out there, like the MBX Vinyl Zapper (see right).
But why take the risk? Custom dry transfers are semi-permanent unless you choose to make them permanent (with an extra coat of lacquer after application).
Weigh your options. If you have small artwork, need a specific color, have a multi-color logo, want your image to appear as if it is printed on the substrate, are creating a beauty box and want to simulate foil hot stamping – transfers are your best bet in making this happen.