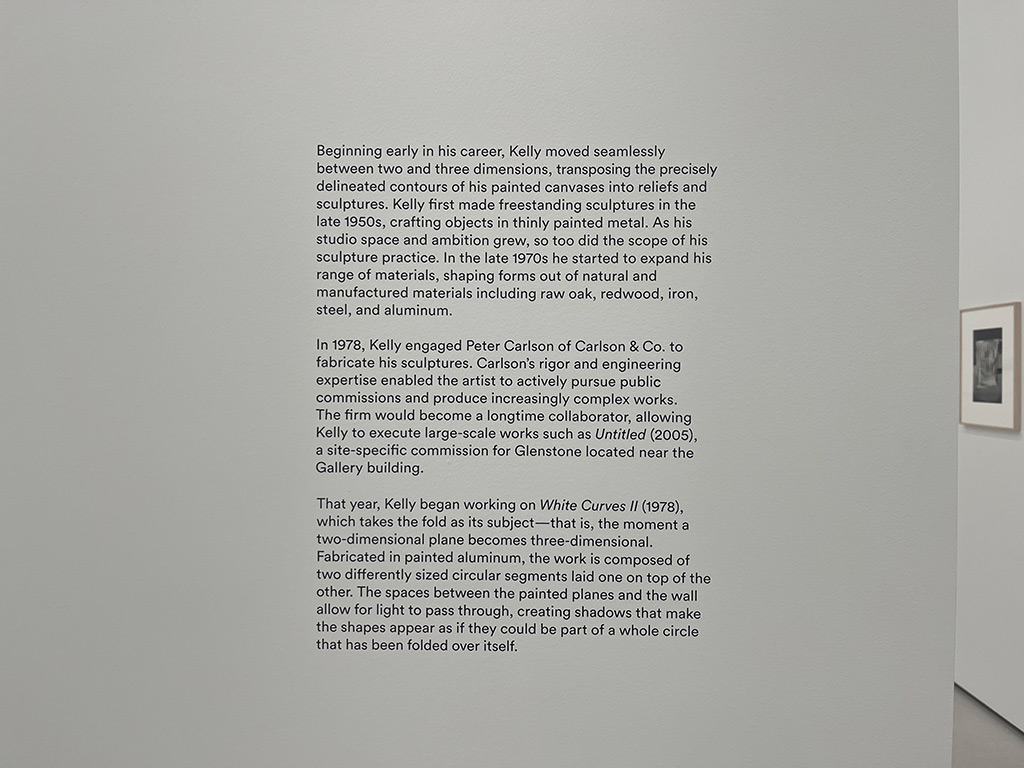 Wall Art Transfers Make Perfect Captions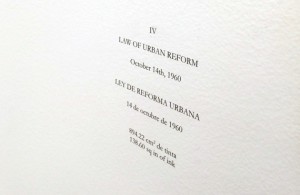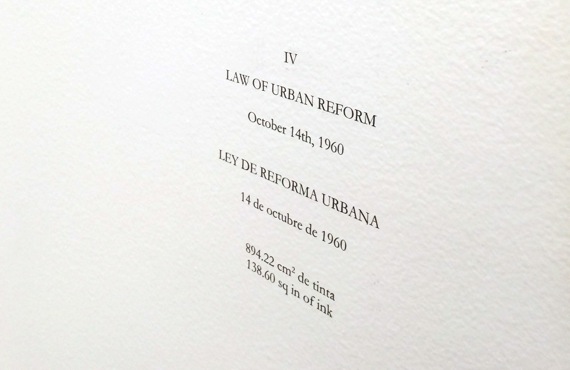 Museum professionals and gallerists understandably want the best art exhibit labels for their exhibitions and shows. Clear, attractive, easily readable captions and wall text are crucial to connecting visitors with the art. As a result, custom dry transfers are increasingly popular for museum and art gallery labels.
The photos in this article show rub-on decals from Image Transfers used for wall text at the Glenstone Museum in Potomac, Maryland, a short distance from Washington, DC. We were delighted and honored to work with the museum's staff on wall text describing a recent exhibition.
In This Article
Why are Museum Artwork Labels Better with Dry Transfers?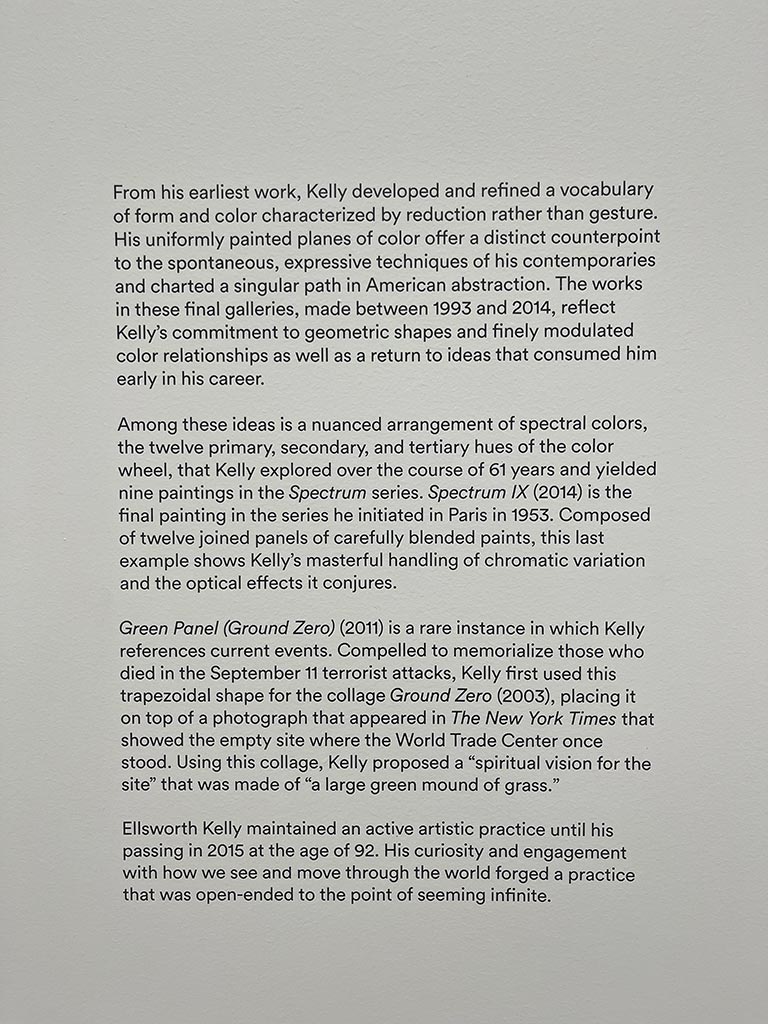 Art museum wall labels created with custom rub-on decals are superior to other methods for several reasons. First, they are made directly from digital files you supply, so you have complete creative control of the process and spacing between the letters matches exactly to your original file.
Custom dry transfers as art exhibit labels have these advantages:
Appear as though text is printed on the wall
Quick, convenient, single-step application
No additional adhesive or water is required
We understand your needs because we have worked with many of the world's leading visual arts institutions. Our Image Transfers team includes production artists who appreciate the precise appearance you require and that you may be working against a deadline – we can turn around orders in as little as 24 hours when needed.
By now, many of our clients are familiar with how our products are produced and applied. But if you are new to custom dry transfers, please click here to learn more. Regardless of the type of museum or art gallery labels you need, we're ready to help.
Wall Labels for Galleries and Museums
Wall labels and text describing artwork are the most popular applications for captioning exhibitions, as shown in the accompanying Glenstone images. You can easily see the artwork wall labels' "printed-on" look when made with our dry transfer decals.
You also enjoy creative freedom with our process, specifically with typeface and color selection – black lettering on white walls is the look most museums desire, but we can produce decals in white or other colors. We'll pack a complimentary burnishing tool with your order to simplify the application.
What is the chief advantage of dry transfers for art museum wall labels? If you ask most museum professionals who prefer rub-on decals for wall text and captions, they'll tell you they most appreciate the printed-on look. While we technically consider dry transfers semi-permanent because you can remove them, they have an elegant, permanent appearance that looks finished and is long lasting.
When you see the crisp, easy-to-read white type on dark walls, we hope you'll agree it's easy to understand why our decals are a preferred solution.
We make rub-on transfers from lacquer ink, which looks different from printer ink. You can specify black or any other color and design the text in any layout configuration. You'll like the clarity when the cards are under the exact gallery lighting, and the text looks crisp and clear.
What are the differences in using transfer decals? Like in many other applications, the difference is in quality – museum exhibit cards produced with rub-on transfers have a clear, perfect, crisp look that's tough to match with other methods.
When you're expected to produce caption cards with a flawless appearance, it's an excellent idea to design and use custom dry transfers.
Enlarged Introductory Wall Transfers for Museum Exhibits
Enlarged wall transfers introducing permanent exhibitions can be some of a museum's most-read signage, and dry transfer lettering gives them a high-quality and easily readable appearance.
Dry transfer decals can look crisper and easier to read than painted-on lettering.
They are surprisingly affordable, given their high-caliber appearance
They are finished as soon as they are applied – nothing needs to dry or set
Given their permanence, you may want to consider other colors or looks to make a statement with enlarged text. For example, you can order specific colors, metallic, or foiled looks as custom rub-on decals. Because dry transfer decals arrive with the adhesive already properly and uniformly applied, they stay in place permanently once they are applied.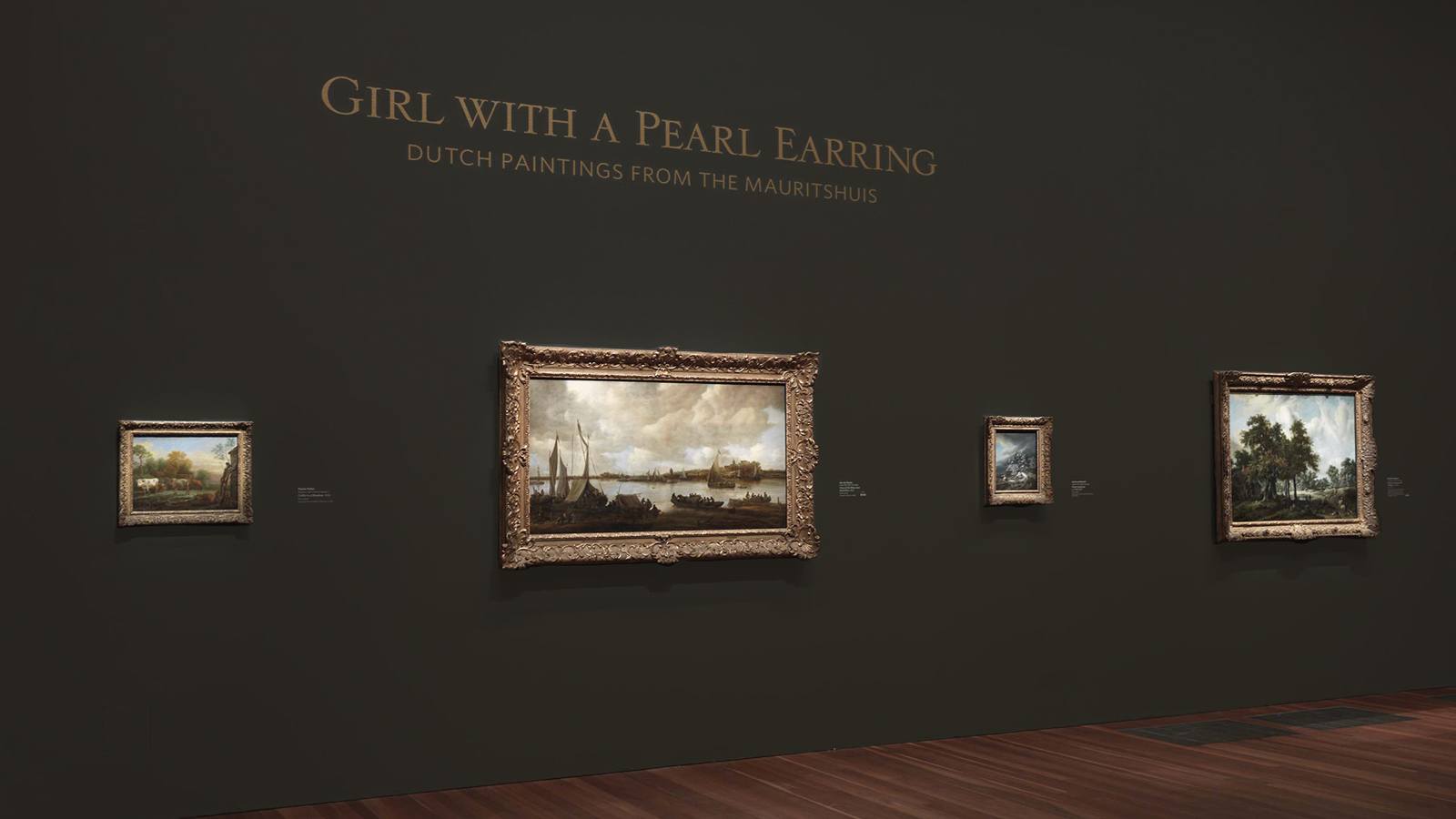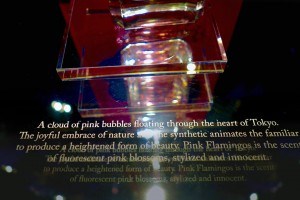 Captions on display cases work similarly to those on walls, and you can easily use custom transfer lettering. Application surfaces must be indoors, smooth, and clean, and the decals work equally well on glass or clear plastic. The pre-applied adhesive is neat and free from excess that would be visible on transparent surfaces.
If you have longer-form text, the clarity and spacing of the letters with transfer decals is excellent, and you'll apply them easily. It's a time saver compared to other methods, and no special skills are required. You can design your caption in your preferred typeface and submit your content digitally. You can include several per transfer sheet to reduce costs if you're doing a series of shorter captions.
Is the readability similar on glass and clear plastic cases? Rub-on transfers are known for their clarity and easy readability on various application surfaces, including glass and clear plastic. You'll have the same success using them on walls, cards, and display cases.
Custom dry transfers are ideal for a consistent look when captioning multi-media shows. They go on walls, display cases, and other objects with the same ease and clarity. You can also take them down to small-size typography and retain impressive clarity.
Unique and cutting-edge visual art installations may call for captioning or labeling in ways other than on walls, cards, plaques, or cases, and if they do, think of custom dry transfers as a solution.
Decals let you place captions directly onto any object
Dry transfers can go around curved surfaces
Rub-on decals are created directly from your digital files
One of the reasons for the enduring and growing popularity of transfer decals is their versatility. You can have high-quality, elegant lettering on any smooth, clean indoor surface with minimal effort and expense for great-looking results. You'll appreciate our pricing and be impressed by the convenience.

Conclusion: Artwork Labels with Custom Dry Transfers
At Image Transfers, we're ready to help you produce artwork labels for museums and galleries of impeccable quality. We've worked with many of the world's leading visual arts institutions, like the Glenstone Museum, and our production artists understand your needs.
Our goal with every project is to help you caption artwork in the clearest, most direct, and visually appealing manner possible. Reach out to us anytime. We're always available to answer questions and discuss your needs.