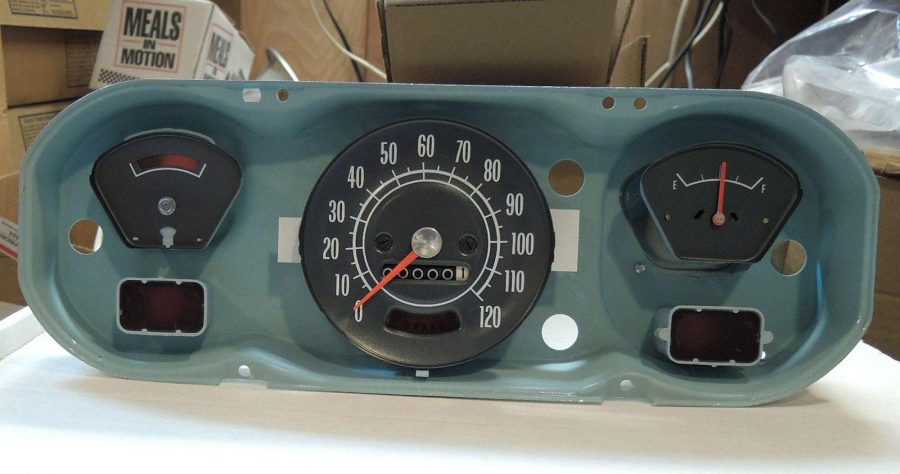 Decals for Auto Restoration Using Custom Dry Transfers.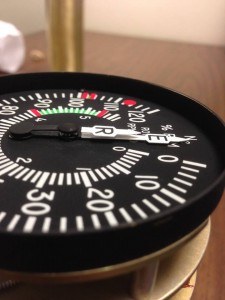 Do you need replacement decals for airplane or car restoration? If yes, custom dry transfers are the ideal solution. Examples of their uses include decals for speedometers, gauges, controls, switches, faceplates, VIN tags, oil filter text, and for any other interior or under-the-hood part. Transfer decals go on in a single step, and the quality is excellent. No other method will get you as close to an OEM look as our custom dry transfers for auto restoration. If your company restores complete vehicles or you concentrate specifically on speedometers, gauges, controls, or other dashboard parts, we're ready to be a helpful, professional resource.
We've seen custom dry transfers work perfectly for interior applications in numerous classic car restorations. We make them directly from digital layouts using lacquer ink with lacquer adhesive. You can spec out white, black, any Pantone color, or choose foil or metallic for a different effect. The appearance will be superior to other methods because the adhesive is only on the image area. It means there is no carrier media to blur the edges. Once the decals are rubbed on, the graphics will look as though they are printed directly on the surface. You can apply dry transfers to plastic, metal, glass, and wood. They go on quickly and look professional.
Custom Auto Restoration Decals are a Focus at Image Transfers.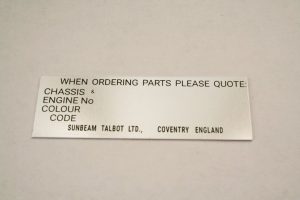 We gravitate toward high-end decals for auto restoration because we're perfectionists too. Our people understand that instrument panel dry transfer decals need to be crisp and precise – because they are highly visible and crucial to a fully accurate restoration. When your client sits behind the wheel of a car you've restored, he'll first notice what's directly in front of him. Therefore, the speedometer and gauge restoration work needs to be impressive. We realize it's a significant undertaking to restore dashboard parts and we go out of our way to help.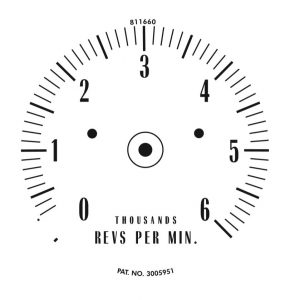 Our custom dry transfers for speedometers and gauges are created with adhesive-backed lacquer ink. It means no additional adhesive, water, or solvents are involved in the application process. Also, the absence of carrier media found in other methods provides crisp-looking edges that are sharp and neat. The dry transfers are applied with a burnisher that we include with each order, and It's as easy as rubbing them down. People who have tried other types of decals are surprised by the quick one-step application the first time they try it. Having fewer steps saves you valuable time if you're turning around a car restoration on a tight deadline.
Ordering Decals for Classic Car Restoration Online is Quick and Easy

You can submit vector artwork online, or if you need assistance, our team of production artists is ready to help. They are experts at creating custom artwork or matching OEM looks for speedometers, gauges, controls, and any other dashboard or under-the-hood part. Also, for high-end projects not under deadline pressure, you can send us the part. We'll handle it with care and create precisely the look you need. Having the part in person lets our artists make scans and electronically create an OEM look or custom design in both scale and accuracy.
Once we have a design, we'll create a .pdf file for review and approval. You'll have as many opportunities to make revisions as you need, and only when you're fully satisfied will we make the transfer decal. Unlike some competitors, we provide you with a final electronic file of your artwork. It's yours to keep for future use – an added value at no extra charge. We understand the passion people have for classic car restoration and everything that goes into it, including instrument panel decals. Our people feel the same way about custom transfers. We are passionate about providing the best dry decals for auto restorers who expect nothing less.


Read more about custom decals for instrument panels here.