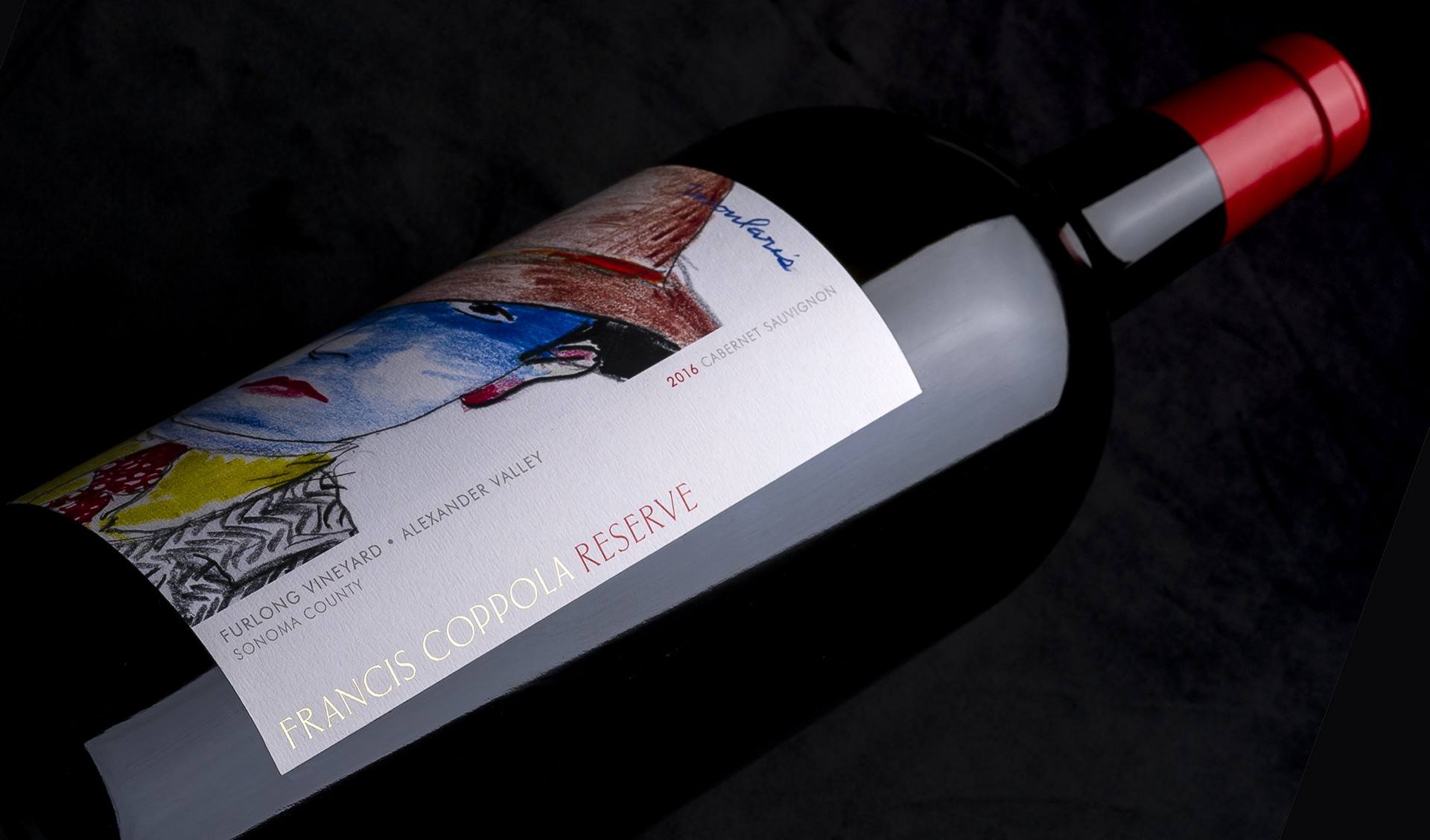 Custom dry transfers for wine bottle labels can create some of the most unique and high-end looks achievable. They're ideal solutions for premium brands and smaller production runs.

Image Transfers was proud to partner recently with Francis Ford Coppola Winery of Geyserville in Sonoma County, CA, on labels for its limited-production reserve wines.

Our custom rub-on transfers made elegant wine bottle labels for Francis Coppola Reserve in a special three-liter size. The winery's design even included foil stamping on the wine labels which is easy to achieve with custom dry transfers. Our pricing can be lower than traditional printing for smaller runs and we give you the freedom to add special touches such as the foil stamps without complication. The process is as straightforward as providing us with digital files of your label design. From there, we create the rub-on decals with a prompt turnaround.
Our label project for Francis Ford Coppola Reserve is the finishing touch for a limited production wine that highlighted the distinctive vineyards of Sonoma's renowned appellations. FFCW's President and Director of Winemaking, Corey Beck, hand-selected an exceptional lot of fruit to craft a small-batch reserve wine for winery guests, FFCW Wine Family members and to sell in their online store. Each lot of this type is crushed, fermented, and aged separately through the final blending stage to ensure the finished wine is worthy of the 'Reserve' title and special labeling.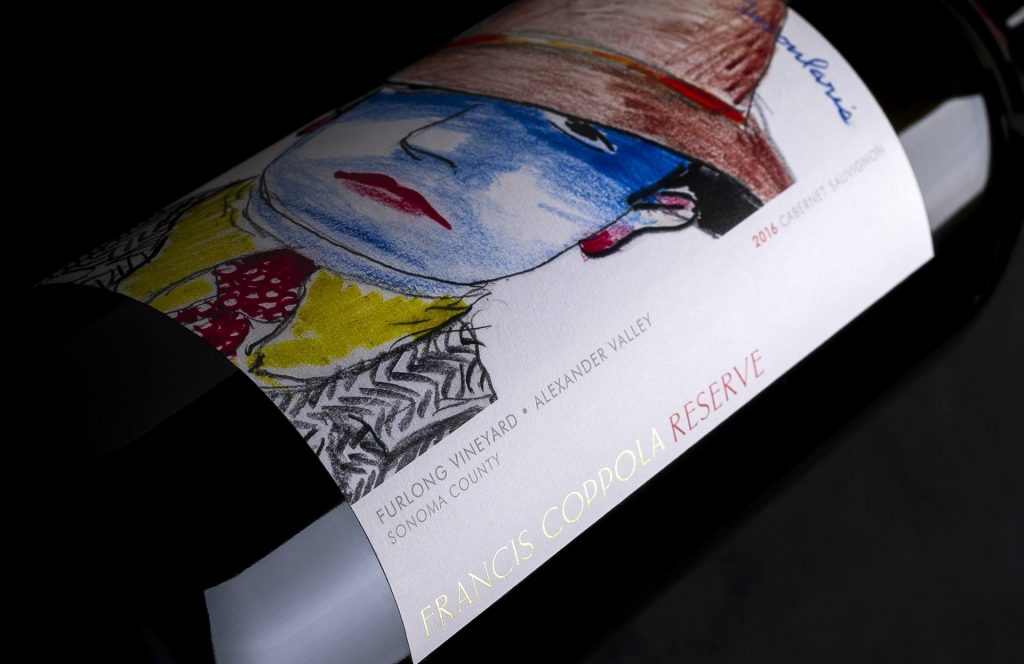 At Image Transfers, we take pride in knowing our winery clients and working closely with them to develop new and unique label applications for dry-transfer decals. More broadly, our work is well suited to premium brands, industrial designers, and hobbyists working on higher-end projects. Our rub-down transfers are applied easily with the burnishing tool we provide, and they produce an excellent final look on any dry, flat surface from paper and card stock onto wood, glass, metal, and plastic. When rubbed on, the transfers are semi-permanent and can be made permanent with a light top-coat of clear lacquer spray. We can produce any Pantone color and if you need lettering, we're a great alternative to the former Letraset decals. Celebrated California wine producers are a growing part of our clientele and as their wines gain notoriety, we're excited to work on more distinctive labels for limited editions and prototype designs.
If you haven't yet visited Geyserville, in Sonoma County, CA, Francis Ford Coppola himself puts it best, saying the winery is "a wine wonderland, a park of pleasure where people of all ages can enjoy all the best things in life – food, wine, music, dancing, games, swimming, and performances of all types. A place to celebrate the love of life." With more than forty wines produced on-site in a state-of-the-art facility, it also has a restaurant serving cuisine made to pair with the wines. Everything is situated on a property surrounded by sustainably farmed vineyards, with tasting and tour options hosted by an educated and entertaining hospitality staff.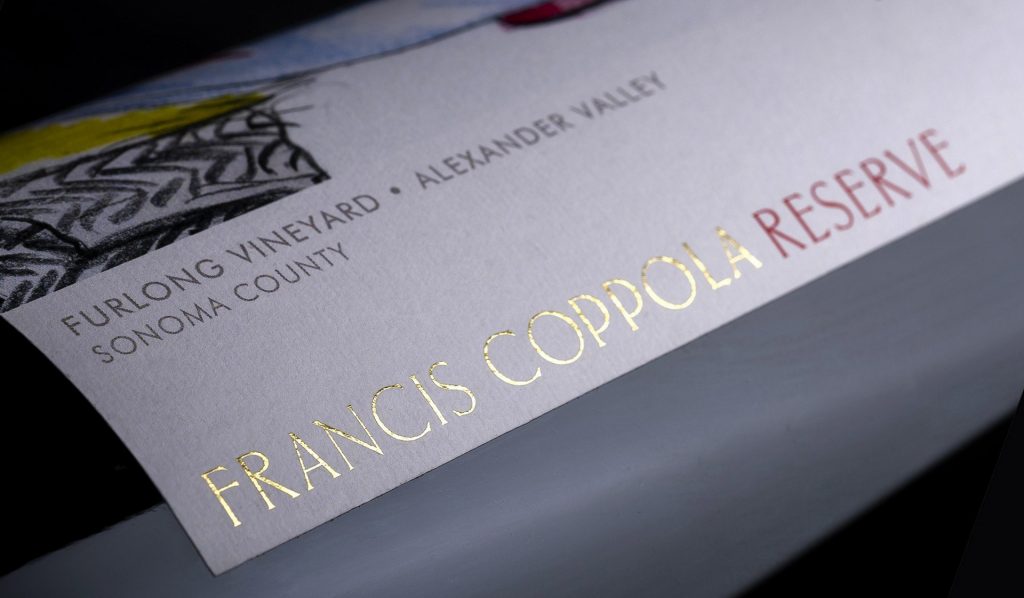 Fine vintners often want to represent their premium brands with upscale wine labels including finishing touches such as foil stamping. With custom dry transfers, we can achieve these high-end details easily and with no extra effort. Therefore, our process has significant advantages over traditional ink printing methods that are unable to produce foil stamps. At Image Transfers, our only business is custom rub-on decals and we provide foil and metallic options along with any color. Our in-house artists create your custom design based on the digital file you submit, and what we send you will be ready to apply with no surprises.
For any project with deadline pressure and high visual standards, custom dry transfers provide great results and peace of mind. If you are producing quantities of any item, you can easily gang them up on each sheet to bring down costs. They are a great solution for small batches of limited-production wine and so many other applications. Whether or not you're applying dry transfers to wine labels, product prototypes, museum walls, aircraft instrument panels, musical instruments or intricate electronic circuit boards, the final appearance will be elegant, consistent, and reliable.