The Precision of Dry Transfers vs Ordinary Water Slide Decals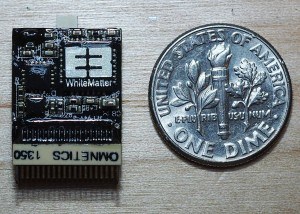 In precise and high-quality design applications, dry transfer decals are an excellent replacement for waterslide decals. Particularly in scenarios where prototypes and other objects are subjected to close scrutiny, they instantly improve results. Dry transfers are a better solution for the design community because they offer significant advantages over water slides in a number of key performance areas.
| Dry Transfers | vs. | Water Slides |
| --- | --- | --- |
| No damage to application surface | | Potential water damage to surface |
| Work without complications on white surfaces | | Yellowish carrier media shows on white |
| Ease of handling, more durable | | Messy, delicate, difficult to handle |
| Allow for true, pure white unlike inkjet printers | | Unable to print in true white on inkjet |
| Ability to follow curves without quality loss | | Difficult on curves, can wrinkle & lose shape |
---
Dry Transfers Have Visual Advantages Over Water Decals
For anyone accustomed to using water slide decals and considering switching to dry transfer decals instead, they have several application advantages.
First and most importantly, some inkjet printer ink is water-based which can cause the ink to run.
The other complication with water slide decals is the yellowish tint of the carrier media. This is instantly visible on white surfaces and can diminish the clarity and sharpness of edges and lines.
With water slides, some designers have even gone as far as concocting diluted vinegar treatments to overcome some visual disadvantages.  But the results can be iffy and far from reliable. With the better option of dry transfers in these same situations you no longer need to resort to improvised work-arounds.
Our custom dry transfer stickers (we prefer calling them decals because ours are not sticky) are easier to handle, easier to apply, do not turn yellow over time and do not damage the surface you are applying them to.
---
Dry Transfer Decals Provide Surface Protection Advantages
If you are sampling up a prototype, creating a custom display object or working on a hobby project, dry transfers provide surface protection not possible with products involving water.
Especially when there are tight deadlines, dry transfers reduce potential damage and complications on wood, plastic, paint and other smooth surfaces.
For custom lettering, logos, graphic elements and any other applied surface enhancements, our custom dry transfers are ideal design solutions.
With overnight delivery service, our dry transfers are now easily available in quick turnaround situations. Also because they are created directly from your digital files and color matched with Pantone palettes, you are assured of receiving back exactly what you designed with all of its needed detail and nuance.
---
Dry Transfers Have Advantages for Application and Ease of Use
The application process for dry transfers is direct and straightforward.  Other than a steady hand and a focused approach, little else is needed. They are fast and easy to apply. Place where desired, rub down with the burnisher and they are immediately affixed and semi-permanent.  Just add a clear coat of lacquer to make them permanent.
Dry transfers can be applied to any smooth surface without damage or any other water-related complications. Better still, they are free from carrier media so there is no need to cut around the edges of the decal. The adhesive only exists under the image – where you need it.
Neither solvents nor treatments are needed and one of the greatest advantages is no drying time is required. Your piece is ready the moment you finish applying the dry transfer. For applications requiring greater durability, applying a coat of clear lacquer is an additional option.
---
Dry Transfers have a Precise Look with Perfect Results – Instantly
The final measure of success for any project is a visually precise and accurate appearance. With dry transfers, successful outcomes are more likely and the process for getting to a final piece is less left to chance.
If the piece will be in use for some time or is subject to handling, dry transfers are more durable than water slides. They are simply more stable and longer lasting.
Our dry transfers are available in a broader range of interesting appearance options including both metallic and foil.
---
Each color transfer decal is backed with white to ensure a consistent and uniform look.
In side-by-side comparisons with water slides, most designers agree the dry transfer achieves a more finished, permanent and precise look.
If you are planning a project or have one under way right now, it's a great time to switch to using dry transfers.
They are available overnight, have fewer complications, ensure a more precise appearance and are much easier to use.
Deadlines and changing specs can add enough stress and complication to your workflow.  The advantage of dry transfers can remove one variable from your list and help you achieve better results right away.
---