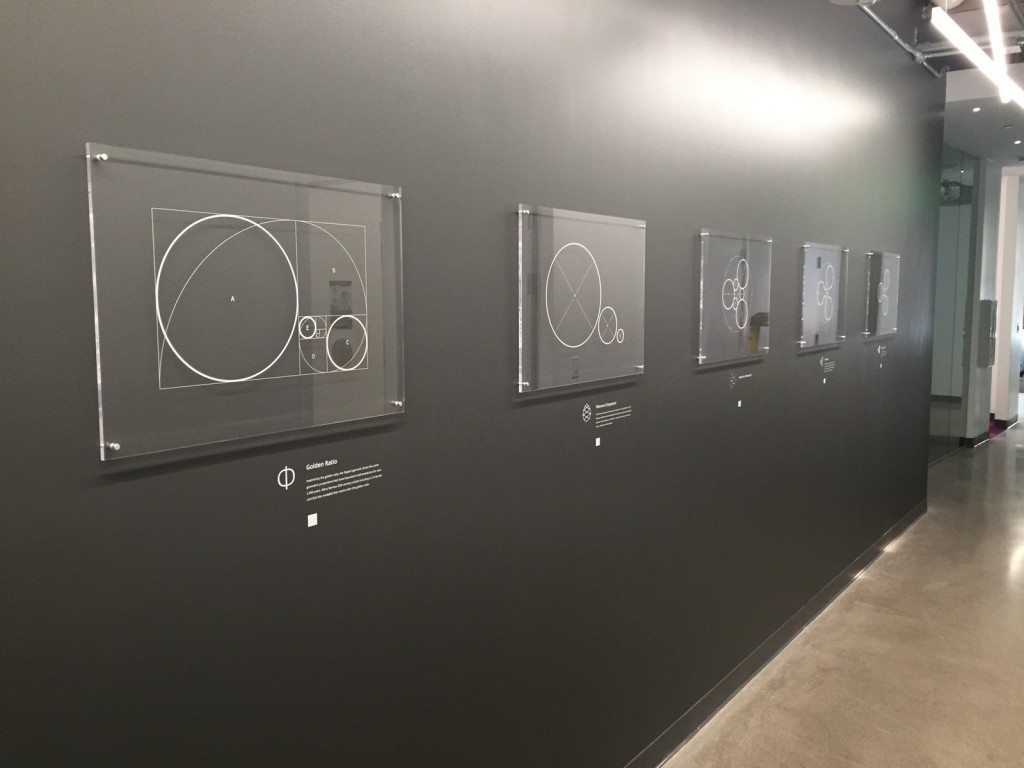 How Art Galleries Can Benefit from Custom Dry Transfer Museum Labels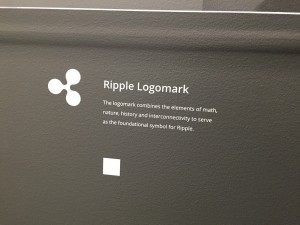 We are writing this article to give museums, galleries, exhibitors a very good option in the way they display artwork to visitors. The scenario might be you have an upcoming art exhibit in your facility. It could even be an office lobby or corporate conference room where you would like to install artwork. You might have a number of wonderful pieces of art to show. In this scenario, each piece of art needs a description. You are wondering how to do that so you get all the facts out there but also enhance the display and not take away from it.
The solution is most likely custom wall transfers.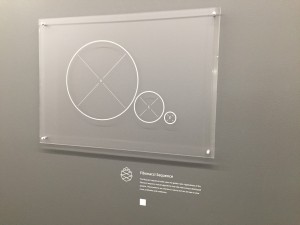 Read below for some tips on what to include in your descriptions and see why using our custom dry transfers as museum exhibit labels for walls or displays and how our product works better than almost any other decal-type media.
We took some comments and suggestions from The Practical Art World. They ask: Once you have hung artwork for an exhibition, how are you going to pass on the details of the works to visitors?
There are several different options for labeling your work in this setting, though each exhibit label should provide the following information to visitors:
The artist's name
The title of the work
The medium of the work
The size of the work
The price of the work (if applicable)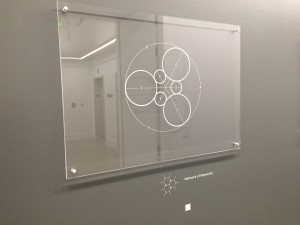 They go on to suggest using vinyl decals and adhesive wall labels and even suggest providing a map of the gallery to museum visitors. While these are all good suggestions, the problem is that sometimes vinyl cannot be cut in the point size you want. Furthermore, adhesive labels sometimes look bulky and "tacky", perhaps in a way that is inconsistent with the "look and feel" of how you may want to portray the art.
Custom wall transfers can be the solution you are looking for. Our company, Image Transfers Inc, supplies a time saving, no mess, no fuss, no water needed solution for gallery exhibit labels – custom dry transfers can be used to professionally label your artwork on walls or placards.
Our Transparent Museum Labels Are Available in Almost Any Color, Including White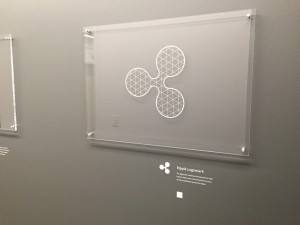 Custom wall labels and art exhibit decals can enhance the presentation of your exhibit. Don't use a tacked on paper label or sticker. Custom wall labels are seamless and can save time in their application. Our detail is micro-fine. Custom choose a color that contrasts with the location or matches interior wall paint and surroundings.
Our client, GNU Group, was setting up a display and wanted the descriptions for their custom museum wall labels to be white. There are not a lot of ways to get professional white custom wall transfers as a "do it yourself" in-house project or with a sticker, inkjet printer or water decal.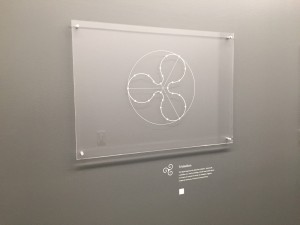 Using a rub-down white transfer was the correct solution for them. A key element for these custom wall labels is that the descriptions are easy to read, comfortable to look at and do not distract from the artwork. We believe they met all of those requirements.
Don't underestimate how important descriptive text on walls is when installing in museums and galleries. Art museums have become destinations for more socially and culturally diverse audiences. Museums want visitors to keep coming back so they try hard to engage them and keep them from feeling bored. As custom wall decals, our dry transfers are the best.
Descriptions of artwork can help the viewer from being confused or overwhelmed. But if they are engaged by the exhibit they are more likely to visit again. Custom museum labels can help galleries accomplish this with ease.
Some galleries have even run focus groups and observed people strolling in their museums to determine how much time viewers spend in front of an object and how much time they spend reading. Our custom wall decals can strengthen this experience. These experts suggest that descriptions of objects in museum labels should not be more than 50 words since most visitors spend about ten seconds in front of an object, seven to read the label and three to examine the artwork. Most museums find that ganging up these wall transfers onto our tabloid-size helps our clients fit their budget and provides a smooth installation process. Applying is easy. All you have to do is place the transfer onto the wall. You can hold it in place with painters tape, rub through the clear slick (with a supplied burnisher). The artwork will start to release and adhere to the wall surface. Since our transfers have adhesive only on the image area, after applied, the artwork looks like it is printed right on the wall. This process assures the readability, pleasant to look at by not distracting from the art.
Here is a little information about our client:
GNU Group provides branding, wayfinding and sign system planning, design and implementation services. Signage and wayfinding needs of real estate clients must be tailored to the complexity of the environments. The design must also accommodate operational considerations of cost, maintenance, replacement and change.
The project they needed custom wall labels for was Ripple. GNU Group passed along some photos of the final display. Here is a little information about Ripple:
Ripple, a provider of financial settlement solutions and headquartered in San Francisco, wanted a clean modern interior sign program design for their hallways. With 5-panel art, a descriptor text was to accompany each one. The text, due to its small size, needed to be applied similar to vinyl graphic applications but with the capability of using very small text. Image Transfers' dry transfer solution turned out to be the perfect combination of a quick and semi-permanent application.
For more information on ordering our dry-transfers as wall labels for your next art exhibit, please watch our video, call (212) 928-7987 or contact us.
Read our other Museum Label posts:
---
Additional Links:
https://thepracticalartworld.com/hanging-and-installing/
http://aam-us.org/about-us/grants-awards-and-competitions/excellence-in-label-writing
http://www.artnews.com/2010/07/01/your-labels-make-me-feel-stupid/