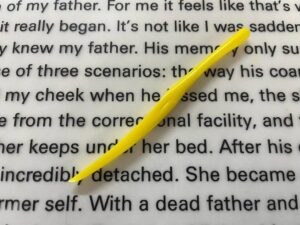 When you order a custom dry transfer decal from us at Image Transfers, you get a free burnishing tool included with every order. It's a complimentary service to our valued customers and an extra convenience to make rub-on decal application easy and quick. A great advantage of custom dry transfers is the ease of application on any dry, smooth surface — and our free tool makes it even more straightforward. It's as easy as placing the decal in the desired spot and rubbing it off the clear transfer slick and onto the final surface.
Burnishers are the professionally recommended solution for transfer applications. We helped pioneer them as a free service to our clients and have proudly done so for many years. Regardless of the application surface – wood, metal, plastic, glass, or walls – rub-down decals produce exceptional quality. They have a professional appearance like the painted-on look of manufactured products; It's why they're an excellent choice for prototypes. Our customers have used dry transfers on everything from aircraft instrument panels and car gauges to electronic circuit boards, musical instruments, and fine wine bottles.
Complimentary Burnishing Tools – A Free Perk from Us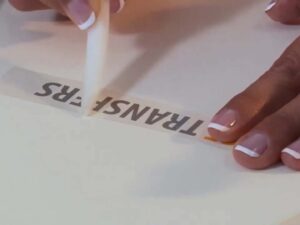 We provide free burnishers as one more way to take the best care of our customers. We're a leading provider of custom rub-on transfers and an innovator in the field. Few companies can match our design services, quick turnaround, and the personal interest we take in every order. We understand our customer's needs for the highest quality lettering decals at affordable prices. Our pricing is transparent and fair, and our clients rave in online reviews. The base price you pay with us includes more than most of our competitors, and there aren't hidden fees.
Every year, we help develop new uses for our dry transfers, and one of the most notable ones of late is as museum wall labels. Our product looks infinitely more polished and elegant than a caption card mounted on a wall. Even with extra-small lettering, the clarity and readability are remarkable. Most people assume the lettering is painted directly onto the wall. Our decals are the replacement of choice for the former Letraset lettering on the general topic of rub-on lettering. Decals are customizable and offer color and metallic options that Letraset did not.
Our Goal is to Make Your Project a Success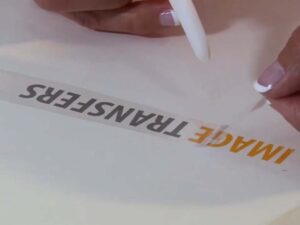 The bow-shaped plastic burnisher we provide at no charge with your order results from many years of experience. It's the size and shape that works best and makes the quick application process as easy as possible. We want your project to be a resounding success and partner with you at every phase of the process, from design to finished product. We love our creative work and value the relationships we've built with our clients over the years, many of them blue-chip companies renowned worldwide. On the flip side, we're also a resource for home hobbyists.
Besides the free perks, another advantage of working with Image Transfers is our perfected process for applying adhesive to your decal. It's thoroughly (and neatly) placed only on the image of the transfer and will perfectly adhere to the application surface with no adhesive residue. We're unsure if our competitors have perfected the process, but we have. It's common for custom dry transfer lettering to appear in focal points under bright lights where everything is scrutinized. Let us help you make sure your work appears flawlessly every time.