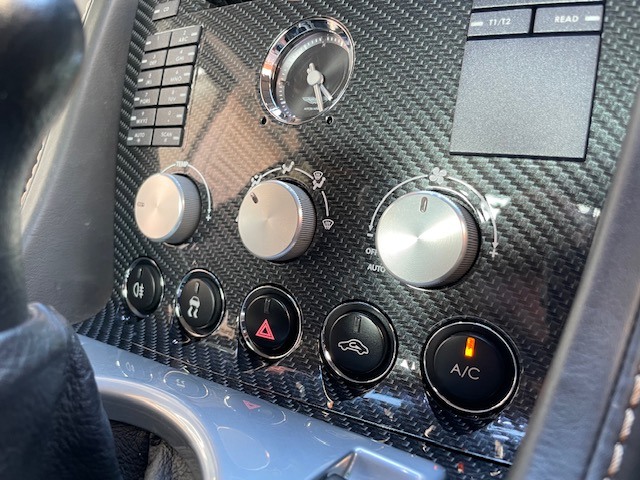 Auto climate and audio control panels are some of the newer and more interesting uses for custom rub-on transfers. If you're restoring a classic or high-value automobile, check out how Steven Wong used dry transfer decals to restore the center panel on his Aston Martin.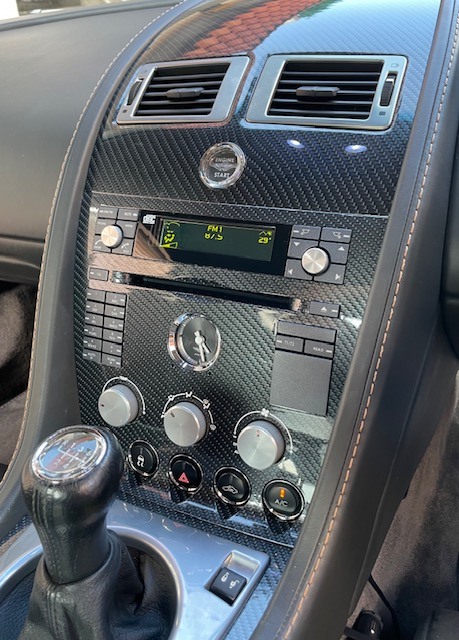 The high-quality appearance of custom dry transfer decals has seldom been more clearly demonstrated than on the restored center panel of Steven Wong's Aston Martin. He's the latest auto owner to seek our assistance with a restoration piece that appears as if it's stock. Steven worked with our designers to create replacement graphics for his center control panel using dry-transfer decal sheets. He was able to replicate an OEM look and restore a highly visible area damaged by sun and humidity. The result is an impressive restoration of his control panel that gives his vehicle a like-new appearance. It is one of the best we've seen among the auto restoration application for custom dry transfers.
If you customize or restore classic or high-value vehicles, we can be a resource for many applications, including lettering and details of varying kinds. Our custom transfer decals are made from lacquer-based ink, available in any color, and backed with adhesive. They apply in a single step by rubbing them on and adhere equally well to plastic, metal, glass, and wood (which covers almost every surface you'd have in an automobile).
We work with professional restorers, individual owners, and hobbyists alike and can help with design and production. At Image Transfers, we produce custom dry transfers for various needs, including product prototyping for many industries. Decals for auto restoration and customization are a natural extension of the applications for our products, and we're among the highest-quality resources in our industry.
Rub-On Transfers Adhere Well to Any Smooth Dry Surface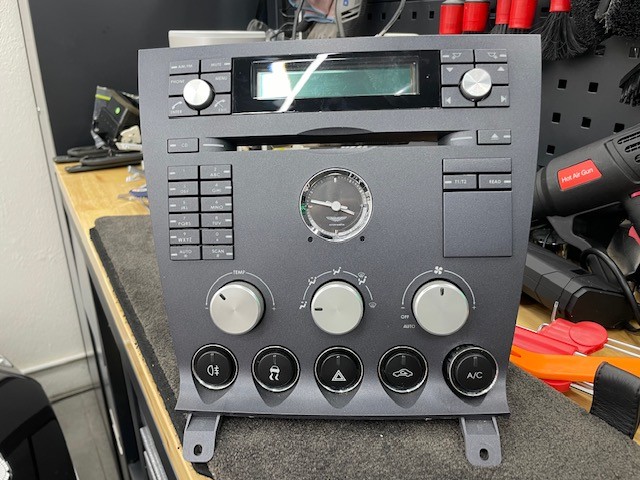 Besides their high-caliber appearance and ease of application, custom dry transfers work well in many medium and small-size applications. If you use them for small lettering on gauge or control restorations, there's no loss of quality and readability. They're easier to use than other methods in tight spaces, and because they're delivered with the adhesive already on, there's no glue or water to damage surfaces or clean up.
If you have the capability, you can self-design your decal sheets and custom transfer lettering — we'll produce them directly from your digital files. Or, we can provide design consultation and support as we did with Steve for his Aston Martin. Either way, you're involved in the process and assured of receiving precisely what you need. The pricing is moderate for the quality we provide, and for smaller applications, you can produce multiple decals on each transfer sheet.
The Appearance is High Caliber, Even Up Close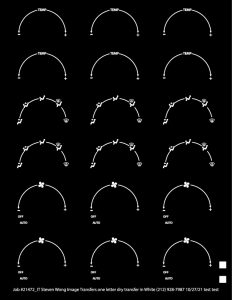 Widely used by industrial designers for product prototyping, dry transfers are also ideal for auto restoration and a variety of other uses. When OEM parts or acceptable replacements are unavailable or price prohibitive, custom decals are an excellent alternative. For lettering on objects, they are the graphic designers' choice as the replacement for the discontinued Letraset product.
In addition to all Pantone colors, we also offer metallic and foil options for more unique projects. First-time users are often impressed with the ease of application. Because the transfer is directly rubbed onto the surface, you can place it precisely before application. We provide a complimentary burnishing tool with each order. As applied, the decals are semi-permanent, and top-coating them with lacquer makes them permanent.
Dry Transfer Decals Are Ideal for Fine Quality Automotive Interiors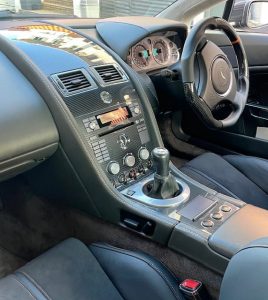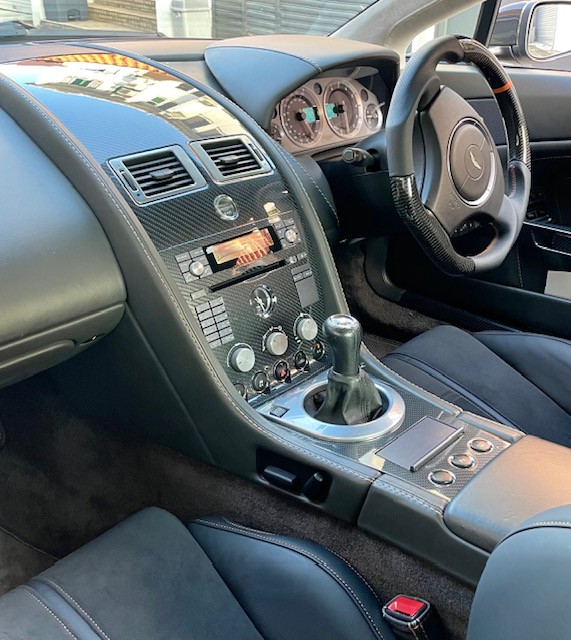 When you're working with performance or fine quality objects, transfer decals have the polished appearance of final manufactured products. No matter how closely you examine the details, you'll see an authentic look. It's why our popularity continues to grow with auto restorers and collectors who want to match or exceed the quality of OEM parts. If you're producing a long list of decals for many spots on a complete restoration, you can lower costs by ganging up multiple items on a single sheet. You can order standard 8.5 x 11 sheets or increase to 11 x 17 for a modest up charge. You don't lose any quality with ganged-up content, and it's easy to cut apart before application.
Steven was particularly pleased with the decals' ability to showcase the details of his handcrafted Aston Martin with the high-quality look of stock items.
Hi Luann

I have applied the transfers and they look almost stock (originals were laser etched and hence were lit up by backing lights at night). However, I am extremely satisfied with how it looks.

To share with you. I had purchased this car in April this year. While the exterior looked sleek, the interior was a terrible drab and had not held up well with HK's weather fluctuation from hot and humid 35C in the summer to as low as 1-5C dry winter months. So I got about giving the interior a new life – new LCD dash displays, retrimmed seats to leather/alcantara, new interior linings with alcantara, retrimmed steering wheel to leather/carbon fibre. While I did use some after market carbon parts for certain items, these were not always made in such high quality and fit as factory items. So instead of replacing the centre stack (Aston Martin calls it the ski slope), I had it carbon dipped. However the process covered up original markings (fans, vent positions, temperatures). I could have lived with that as there was a display of such on the LCD when I changed these dial settings anyways. But to give such a project justice I felt it was necessary to showcase the details. After all this is what a handcrafted Aston Martin is always about. I could not find any local specialists to produce and customise labels and a quick search on the www led me to Image Transfers. I must admit Luann you were very professional and efficient since it only took 1 week in total for you to create the vector samples to producing the final artwork to me receiving it here in HK! I am amazed by how fast you got it done and by Monday afternoon I had applied the artwork and reassembled my car interior. I enclose some pictures below. Once more thanks again for your amazing work!

Extremely happy!
Steven
Here's a link to Steven's Aston Martin group on Instagram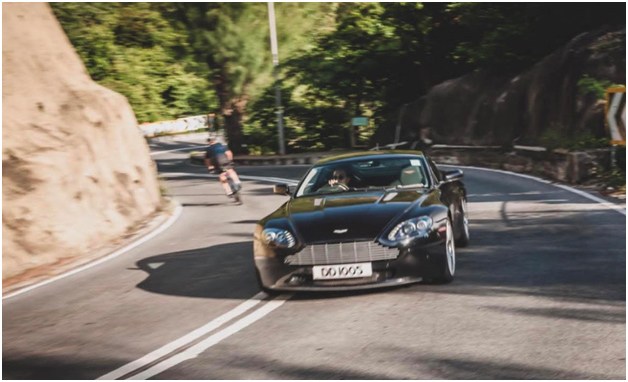 Collaborating with new clients on unique applications for rub-on transfers is an opportunity we appreciate – and now we can show auto restorers and collectors how well our decals work on auto climate and audio control panels. Steven was also impressed that we were able to complete his project in one week despite the fact we're located in New York, and he is in Hong Kong. Thanks to digital file transfer and overnight shipping, we can work with you quickly regardless of your location. At Image Transfers, we're proud to be one of the world's leading resources for custom dry transfers that apply easily to nearly all dry, smooth, clean surfaces. We're pleased to assist first-time customers like Steven and ensure the finished decals fit the need ideally.