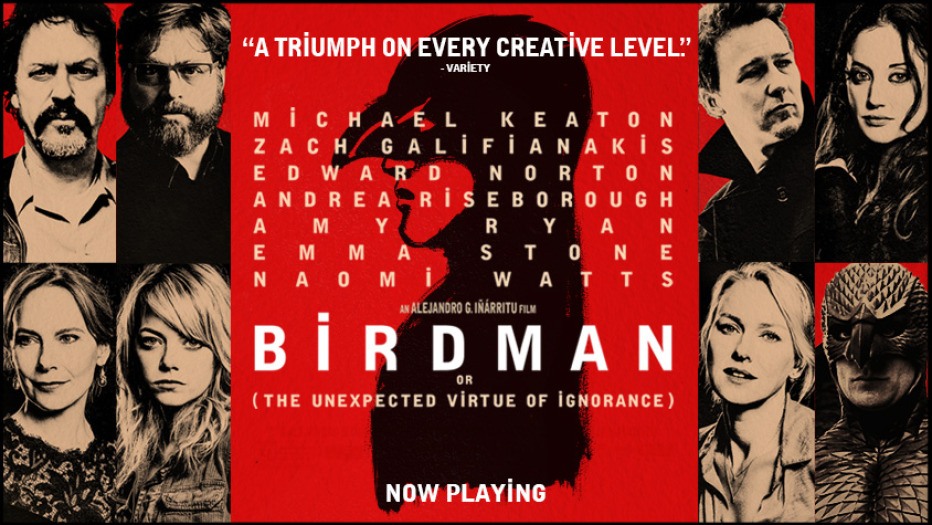 Image Transfers prepared movie props for Oscar-winning film Birdman!
Birdman is a black comedy that tells the story of an actor (Michael Keaton) – famous for portraying an iconic superhero – as he struggles to mount a Broadway play. In the days leading up to opening night, he battles his ego and attempts to recover his family, his career, and himself.
We created some transfers for a project called 'Carver' in April of 2013 from a patterned image (at right). Little did we realize that our transfers were going to be used for movie props in the Academy Award-winning film Birdman! At the time, the project was called that because the movie is based on a book written by Raymond Carver.
The same client ordered more transfers from us for another project just last week. He mentioned, "Did we know our transfers were used in Birdman which won a few Oscars?" — we knew he was going to put them on drinking glasses but didn't know why. I said no and then started searching all over the place to find the scene in the movie where our transfers are found.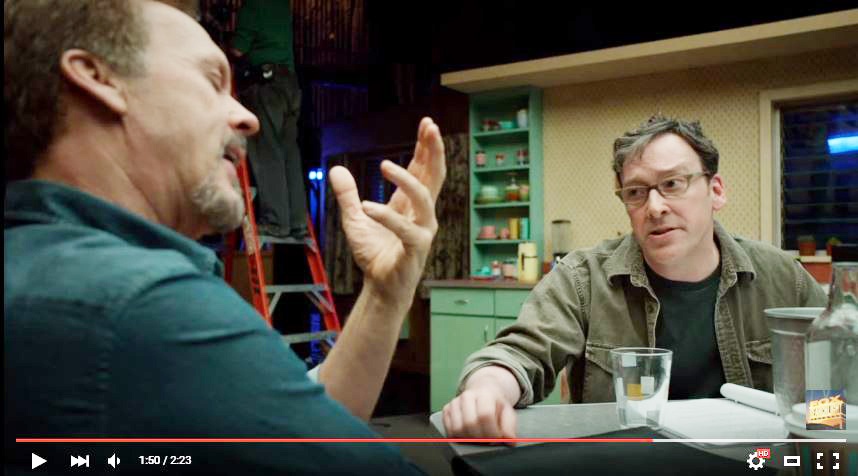 Here are more screenshots from the kitchen scene at the beginning of the movie.  The actor in the scene (Ralph) who gets hit on the head is Jeremy Shamos.  The glass with the custom transfer is in front of him.
We were very pleased to have had the opportunity to create custom dry transfers that were used in this Academy Award-winning movie.  Our client requested dry transfers of his artwork to be applied to drinking glasses.  We did not know that these tumblers would be in such an important kitchen scene, where Ralph gets hit on the head with a stage light and is knocked out.  The scene being referred to is at 1:50 in the movie trailer below.
Why Did They Choose Custom Dry Transfers for Glass Props?
Dry transfers look beautiful on glass, however, because they are only for semi-permanent applications, ours are not food or dishwasher safe.  Transfers are great decals for glass because they are micro-thin and edges are invisible to the naked eye. Since the adhesive is only on the image area, there is no adhesive residue.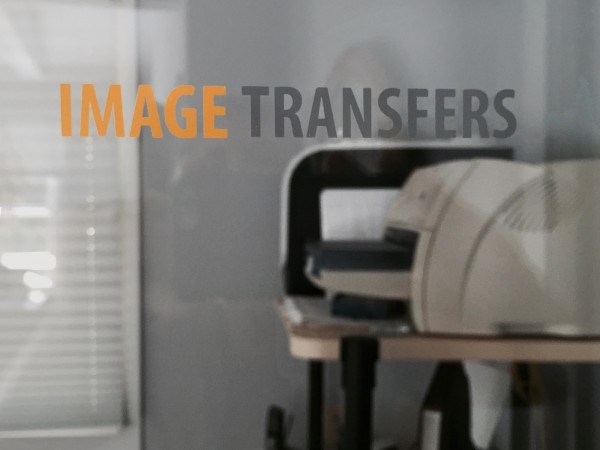 Our custom dry transfers (or rubdowns) are suitable for one-off applications or low volume image duplication when other more cost-effective solutions can't be found.  Used by model-makers, package designers, graphic designers and prop makers; our rubdown dry transfers are available in standard PMS, foil, or metallic colors.
Rubdown transfers can be applied to any smooth, non-porous surface (like plastic, glass, metal, wood, ceramic or acrylic). Transfer ink or finish can be matte or glossy, one-color or multi-color.  To apply the dry transfer, position the image and use the burnishing tool to rub with moderate pressure through the back of the carrier sheet, then simply peel the sheet away.
If you need specific props for an upcoming movie or TV show – contact us – perhaps our custom dry transfers can be used to make your movie props too.