We Specialize in Residue-Free Dry Rubdown Transfers
We hope to be the first company you think of when ordering custom dry transfers. Let us give you a few reasons why we are your best choice:
At Image Transfers, we offer a quick turnaround along with custom and accurate color match. We are the ONLY studio that offers residue-free transfers. The adhesive is only on the image area so when you apply your artwork it looks like your image is printed right on your substrate.
Quality Comparison:  Our Competitors vs. Image Transfers
We decided to spend some money and order transfers from different competing studios that also offer custom dry transfers. One of our production artists placed the order and had it sent to his personal address. We also put the same artwork into OUR production as if it was a regular order from a regular client.
Notice the difference in the two transfers. Our transfer is the one on the right. The other transfer clearly shows the adhesive edge, which will also show after it is applied.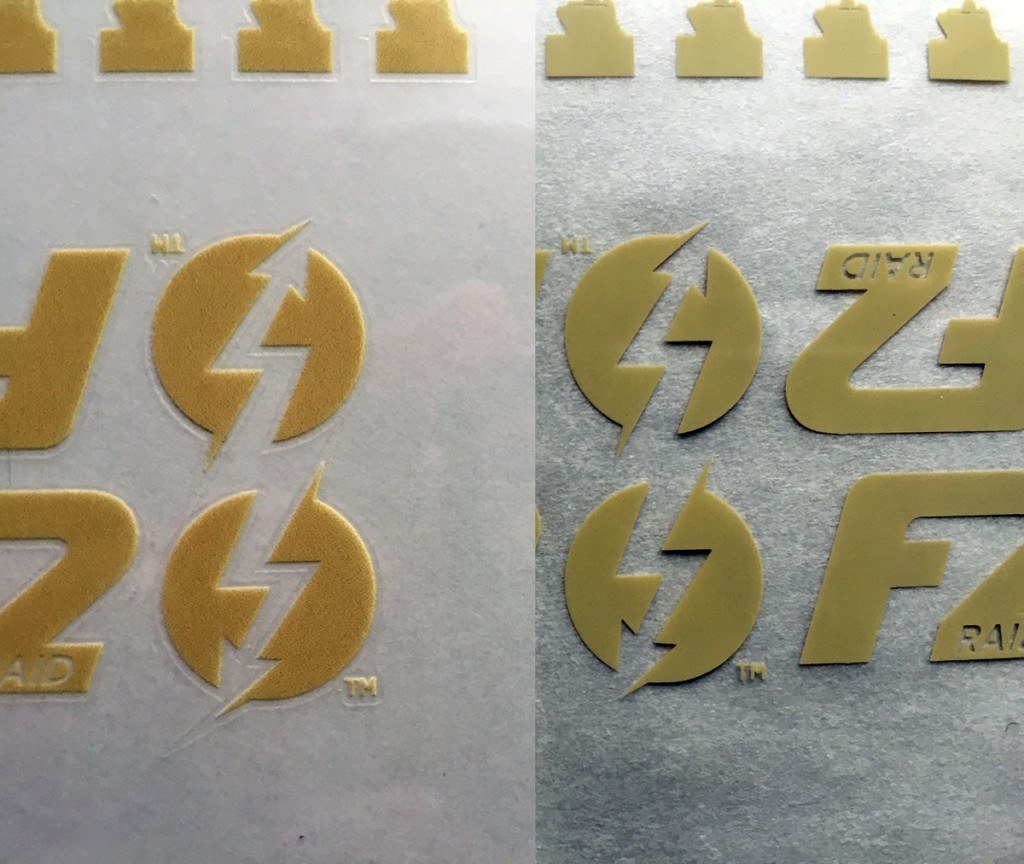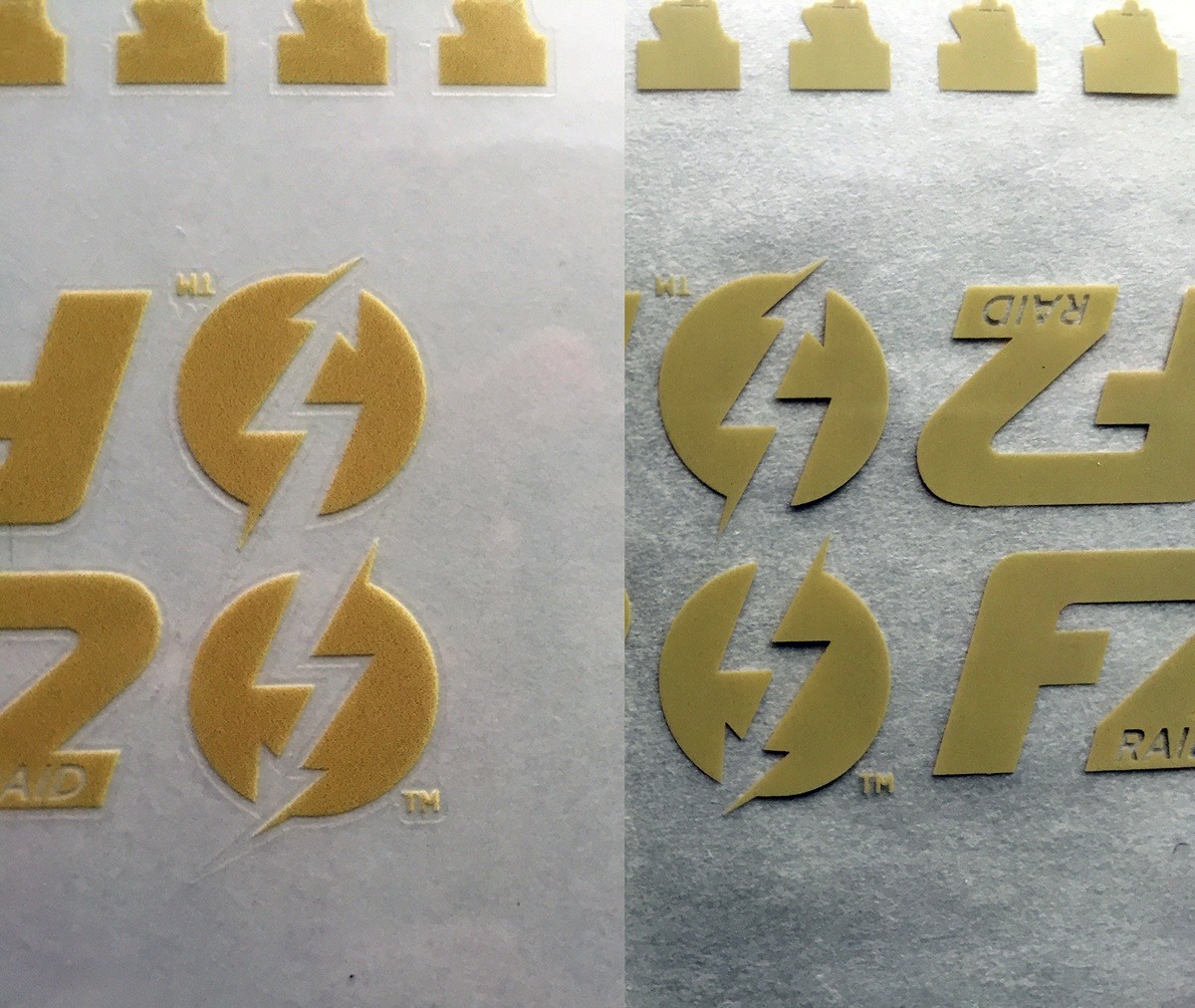 NOTE: above photo of actual transfers (click to enlarge)

Also notice the color difference and sharpness of our transfer. Our transfer was much more accurate to matching the Pantone color requested. We hope you will try our services and see for yourself our quality and commitment to making sure your project goes smoothly.
Order Foil Transfers Online

We now have the capability for our clients to order custom foil transfers right on our website. Ordering is easy. Drag and drop your artwork as usual. Choose foil, and pick from the Crown Roll Leaf Foil Palette.
We match custom colors to the Pantone Graphic Palette along with the Pantone Metallic and Pastel Palettes.